Reception to be hosted by the Montevallo Branch of AAUW,
Thursday, November 29, 6:00
 John Stewart Student Retreat
The Montevallo Branch of AAUW will host a covered dish Holiday Reception, Silent Auction, and Bazaar, on Thursday, November 29, at 6:00 p.m. at the John Stewart Student Retreat on the University of Montevallo campus.  This event will benefit  Reading Is Fundamental and AAUW's other Educational Programs, including Adult Literacy.  
We are planning a program of special music by  Robin Norsworthy and Jane Clayton; Barbara Belisle and Ed Robertson; and UM Upward Bound Students. 
Arts and Crafts Items will be provided by  area artists and crafts-persons.   Bazaar and Auction items will include unique holiday decorations and gift items.  Donations to RIF or to one of our other educational funds may also be given in honor of or in memory of a special person.  (Notification cards and envelopes will be provided for those who wish to give in this way.)
We hope you will come to the Retreat Center on November 29 to help us kick off the holiday season.  At this event, we can share a festive, relaxed seasonal celebration,  while we support Reading Is Fundamental, Literacy, and Lifelong Learning through our purchases of special Holiday items and through our donations. Those attending should bring a favorite dish, such as an appetizer, vegetable, salad, or dessert.  The branch will provide a spiral cut ham to complete the menu. Spouses and other Guests are welcome, so we hope you will invite friends and family members to come with you.
For more information or to reserve your places at the Holiday Reception and Bazaar, contact Sandra Lott (665 2127; jlott285@charter.net) or Mary Jo Buff (665 6289; buffmj@montevallo.edu).
PS:  A Note on Auction Items:
If you have an item you would like to donate for the Silent Auction, you may bring it to one of these locations:
1. Blue Phrog Gallery (Suzanne Hurst) 955 Broad Street, Montevallo, 665 3766. (Open Tuesday-Saturday, 10:00-4:00).
2. Hill House on the UM campus (Tonja Battle)
You may also contact Sandra Lott, 665 2127; jlott285@charter.net to make other arrangements for delivery of your donation.
Thanks so much for your support! With your help and participation, this should be a festive occasion and a delightful way to raise money to promote Equity and Lifelong Learning. 
**********************************************************************************************************************************************************
Reception to be hosted by the Montevallo Branch of AAUW, Thursday, September 27, 6:30
Reynolds Hall
Plans are underway for an exciting year of AAUW activities and programs, and members of the Montevallo Branch of AAUW hope all interested persons will plan to attend a reception for prospective and returning members to be held soon after the Fall school terms are underway. The reception will be held on Thursday, September 27, in Reynolds Foyer on the UM campus, beginning at 6:30 p.m.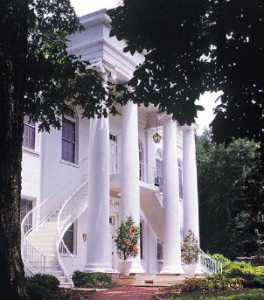 This gathering will offer an opportunity to meet new people, renew old friendships, and also to learn more about AAUW projects and plans for the coming year. AAUW members also hope interested persons will consider becoming members of AAUW (the American Association of University Women). AAUW's mission includes equity for all women and girls and lifelong educational opportunities. AAUW's programs include philanthropy, advocacy, and research. The organization values diversity, and promotes a strong, nurturing, and inclusive community at the local, state, and national levels. For more information about AAUW, please contact Sandra Lott (665 2127; jlott285@charter.net

or Mary Jo Buff (665 6289; buffmj@montevallo.edu), or Kelsey Dobyne (kdobyne1@forum.montevallo.edu).
Voter Education and Literacy Programs Will Be Supported by the Montevallo Branch of AAUWin 2012-2013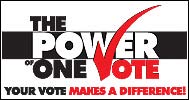 In this election year, AAUW will focus on Voter Education and Voter Registration.  Voter registration materials will be available at the September 27 meeting.

On October 25, AAUW will host a program on Voter Education and on the work of the Literacy Council of Shelby County.  The meeting will be held at 6:00 p.m. in Parnell library Meeting Room.  Literacy will be a major focus of AAUW's work during the year.  The Montevallo Branch will support Reading Is Fundamental for children and the Adult Literacy programs of the Literacy Council of Shelby County.  AAUW will host Holiday Reception and Fundraiser, on November 29 at 6:00 p.m. at the John Stewart Retreat on the UM campus..
AAUW Book Scholarship
An AAUW Book Scholarship of $500 is,given each year to a deserving entering female Freshman student at the University of Montevallo.  This year's recipient is Sharneaka Lilly, an outstanding participant in the Upward Bound Program.  AAUW members are very proud of Sharneaka, and wish her well in her first full semester of college work.
AAUW Hallie Farmer Legacy Scholarship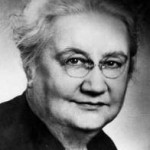 Dr. Hallie Farmer was an outstanding Faculty Member at Alabama College and also a nationally known AAUW leader, renowned for her groundbreaking work on prison reform, abolition of the poll tax, and equity for women, minorities, and the poor.This scholarship was initiated in 2011 by AAUW member, Dr. Ethel Rasmusson, formerly a History Professor at Alabama College, and a longtime colleague and friend of Dr. Farmer. The scholarship will provide financial assistance to an outstanding and deserving rising junior or rising senior female student at the University of Montevallo planning to study Social Sciences with an emphasis on Human Rights and Public and/or Human Services. To contribute to the scolarship, contact UM Alumni Affairs, Jeremy Ward, Station 6215, Montevallo, AL, 35115. (jmailto:jward7@montevallo.edu).  For information about application procedures, contact Dr. Ruth Truss, UM Behavioral and Social Sciences; UM Station 6188 (205 665 6188; trusssr@montevallo.edu).