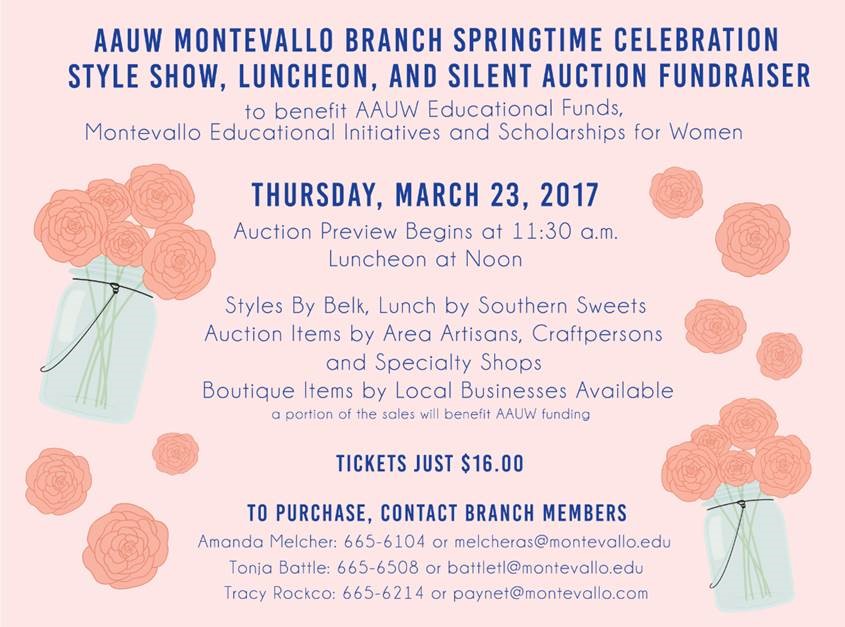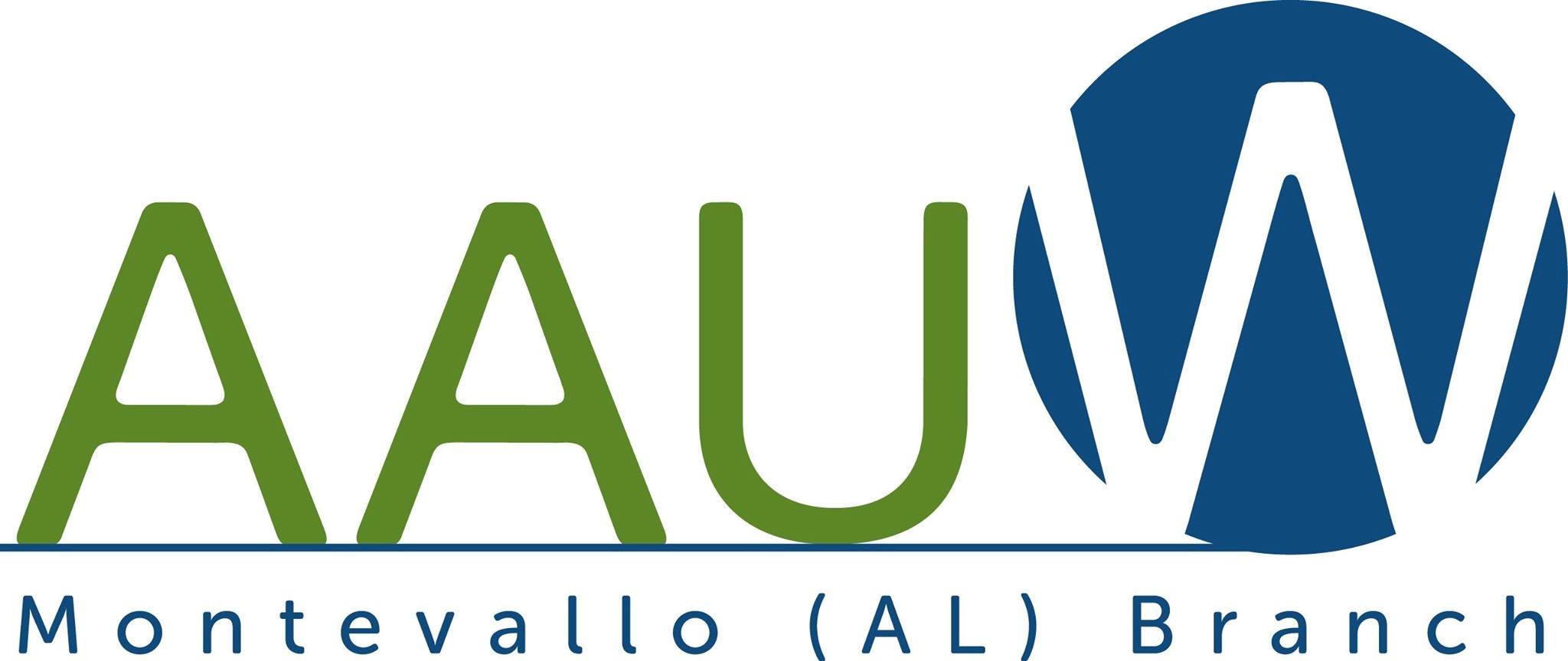 The Montevallo Branch of AAUW presents
Style Show, Luncheon, and Silent Auction
Thursday, March 23, 2017 • John Stewart Student Retreat Center
Plans are underway for the annual AAUW Style Show, Luncheon, and Silent Auction – a fund-raising project sponsored by the Montevallo Branch of AAUW. We need to enlist your support once more to help us further AAUW's goals of educational for all!
We need your help with the following:
1) Members will receive three tickets in the mail, which we hope you can sell or purchase. Please turn in ticket reservations by Monday, March 20. Checks can be made payable to "AAUW-Montevallo Branch" and mailed to AAUW-Montevallo, PO Box 507 Montevallo, AL 35115. If you
You may also give your reservations and ticket money to:
We need an accurate count for the caterer, so please turn in any unsold tickets or let us know if you plan to make a donation in lieu of a ticket(s) and are not planning to attend the luncheon. Additional tickets to sell are available from Amanda Melcher, Tonja Battle, or Blue Phrog Gallery.
2) To ensure the success of the event, we need quality items for the auction. We hope you will help by contacting a local artist or craftsperson to donate something or by donating special personal artwork or crafts to the auction. In order for bid-sheets to be made, we need the items as soon as possible. Items may be dropped at Blue Phrog Gallery or in Tracy Payne-Rockco's office in Reynolds Hall at the UM campus. If needed, Sandra Lott will also be glad to pick up or receive your items.
Thank you so very much for your continued help and support!